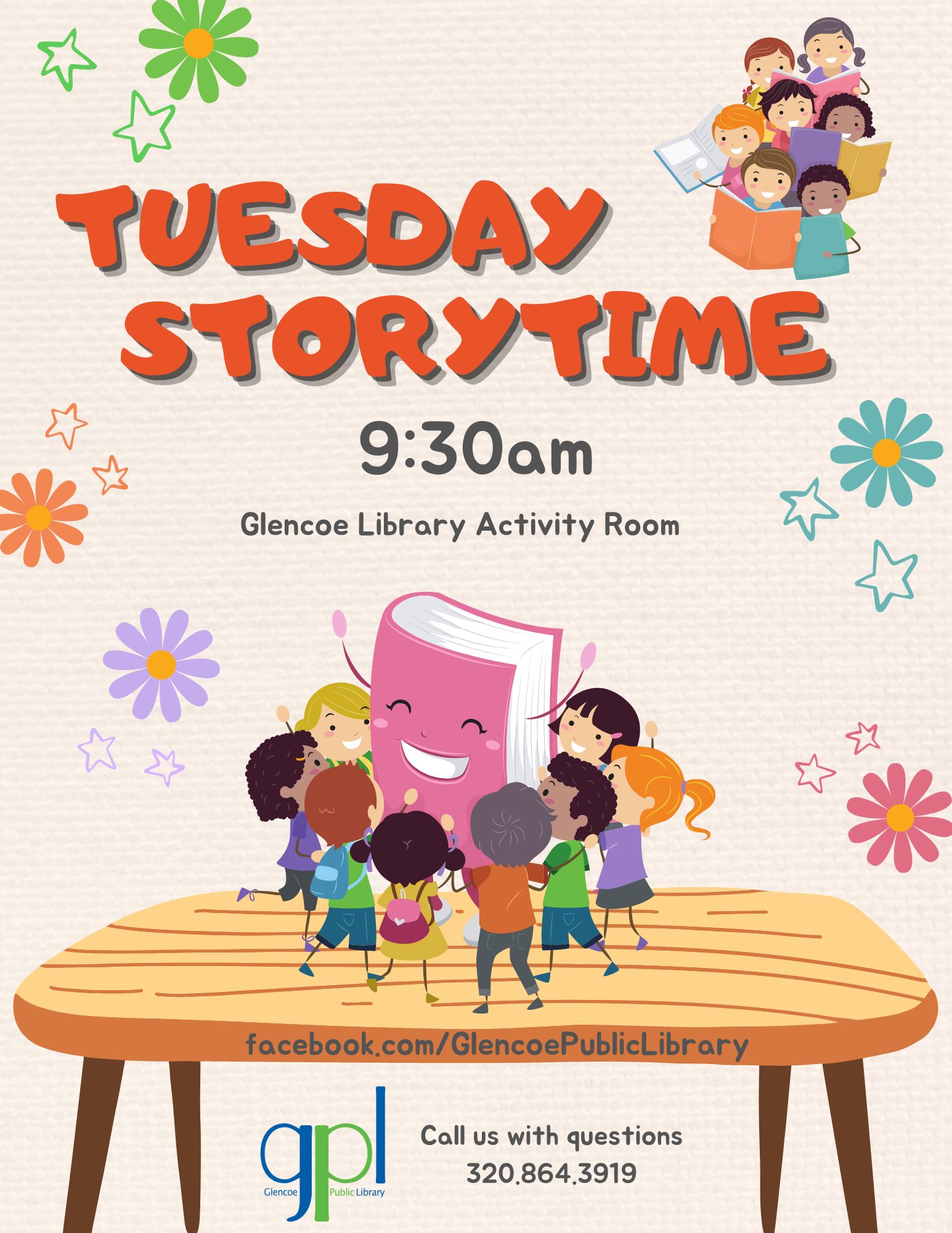 ---
New service for kids: TumbleBooks!
We are so excited to announce that Pioneerland Library System has a subscription to TumbleBooks!
https://www.tumblebooklibrary.com/Home.aspx?categoryID=77
TumbleBookLibrary is an online collection of e-books for children.  It's unlimited, and it's FREE for you to use.
There are over 250 animated, talking picture books. The site also features Spanish and French books, read-along chapter books, non-fiction books, and exciting games and puzzles.
You can use your computer, tablet, or mobile phone. All you need is an internet connection. There are no downloads: books are streamed right to your device at the click of a button. A great way to encourage tech-savvy kids to enjoy reading!
Happy Tumbling, everyone!
---
Fine Free Youth Materials
---

How 1000 BBK works, 3 easy steps:
1) Register your child, 0-5 years, at the Glencoe or Brownton Public Library to receive a reading record to take home.
2) Fill in, color, stamp, or sticker the circles of how many books read with your little one. Need more record sheets? Click the link below.
Rubber Ducky Club Record Sheet
3) Return reading record to the Glencoe or Brownton Public Libraries to receive your Rubber Ducky friend after every 100 books read.
** Milestones will be celebrated in a Spring event.
1 book per day x 3 years = 1,095 books
3 books per day x 1 year = 1, 095 books
This small time commitment is worth the advantage you will be giving your child and the memories you'll make.
Become a Lucky Ducky Reader today!
This program is sponsored by the Friends of the Glencoe Library.